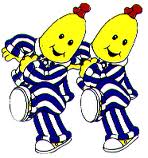 Hello Parents,
Tomorrow is Pajama Day at Oakman School. Everyone is going to be wearing their pajamas in support of the Dearborn Firefighters Burn Drive. Each child is asked to donate a minimum of $2 to participate. Even if your child does not wear their pajamas to school we are asking everyone to donate to this good cause. Any amount will help. First place prize to the class that raises the most money will be a pizza party and second place will get an ice cream party. Help your child's class win!
Oakman School has called upon the Dearborn Firefighters many times to help families and students within our community They have always pulled through for us and now it is our turn to give back.
Please adhere to the school dress code. We will send home children who wear see-through pajamas, short nightgowns, and cut off tops. Please dress children appropriately. Also, we ask that the children not wear their slippers for safety reasons. It is going to be a very fun day!.