Oakman PTA Council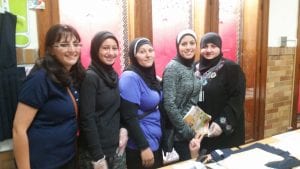 President:  Mrs. Batoul Hammoud
Vice President:  Mrs. Rola Boussi
Secretary:  Mrs. Rawan Hourani
Treasurer:  Mrs. Amged Monyidden
Join our our competition between the staff and PTA to see who will win the most points in SHOPAROO!  Download the app on your phone and scan all your receipts. Help the PTA earn money as well as win a prize for having the most points.
September's winner will be announced at the meeting on the 30th. Mrs. Chehab and the PTA president Batoul Hammoud are neck in neck….Good luck!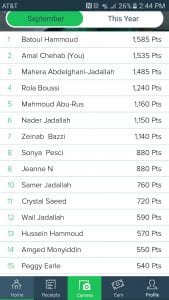 Our PTA is a group of dedicated parents who volunteer their time for the love of their children and the Oakman community. It takes a very special person to spend their free time helping in the school and out there setting an example for their children.  They participate in food drives with churches and HYPE. They championed the Flint Water Drive for all of Dearborn Public Schools. They attend Smoke on the Grill to support the Goodfellows,  raise awareness for Autism, fundraise for the Dearborn Firefighters  Burn Drive. Support the Kiwanis  Club by purchasing part of the cost of dictionaries given each year to our 3rd graders. They also hold special events like The Boo Bash,Book Bingo, Literacy Night, Science Night,  Movie Nights,The Pumpkin Patch, The Talent Show, The Book Fair, and run Valentine/Mother's Day Carnation Sales. They attend School Board  and district meetings to give support to administration as well as families in schools. They are our childrens' voices.
They donate as well as work the bake sales and run the popcorn machine from the early morning.  With the funds the PTA raises Oakman students can go on field trips and help the school to purchase needed items. 
Thank you to the countless, special parents that give their time to Oakman School and the city of Dearborn!!!!!!!!!
Alumni
The Oakman moms and a couple of dads  are hard at work raising funds to support school activities and  fund items which the district cannot anymore.
in past years did you know your donations have provided fresh apples and granola bars for each day of the MEAP from Greenland Supermaket?  One family donated several cases of water for every child to refresh with during testing for several days.
Did you know your donations from last year purchased 6  filtered water fountains for our very aged building? They cost  $3800.
Your money also bought  300 dictionaries for classroom use.  This cost $4k as well.
With the click of a button every day and a only a second of your time, your vote on Facebook at the beginning of this year earned $334 from Target and $350 from Avery Boxtops. Little effort, big rewards!
Did you know the  PTA covers part of your child's field trip money so you don't pay the full amount?
Do you know anyone who would like to donate to our school from their business? If so let us know.
Support your PTA and send in your $10 membership with your child this week. Every penny counts as you can see.  Each membership is your voice!

Thank you to Ms. Rose Harb, Ms. Amged Monyidden, Ms. Mahera Jadallah, Ms. Nouhad Sayed and Ms. Lina Faraj for their expertise and teamwork as the BEST PTA BOARD MEMBERS IN DEARBORN. Welcome to the new members of 2016 Mrs. Batoul Hammoud and Mrs. Rola Boussi.
And thank you to all the moms who put in their time  helping to sell pizza, nachos,  ice cream, make popcorn,  go on field trips, and support and work the bake sales as well as set up and clean up after events. Putting a smile on a child's face is the best reward you have achieved.  We are busy making memories at Oakman School!